Salem Design & Manufacturing Builds Non Destructive Testing Machines for complex applications
CUSTOM Turn-Key solutions:
Eddy Current Methods
Instant part verification
Get 3D presentation of all flaws
Reduce risks of container leaks
Prevent lawsuits
For Non Destructive Testing Solutions, Call (234) 231-6840
Salem Design & Manufacturing builds a great range of non destructive testing
(NDT) machines for immediate detection of metal flaws and part verification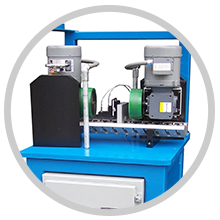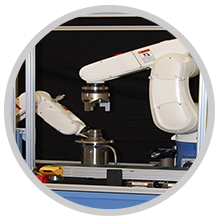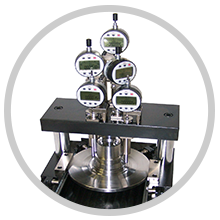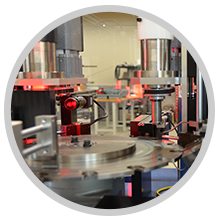 Bar, Tube & Wire
Eddy Current Systems
Gauging Systems
Hardness Testing
Part Marking
Vision Systems
Reliable Inspection Services
Non-destructive testing of manufactured components and raw materials ensures the safety and protection of your assets by detecting defects in metal flaws before they result in severe damage, and assures compliance with manufacturing standards. From automobile and aviation parts to refineries and nuclear power plants, you need a machine that can not only automate the inspection process but improve the reliability of your processes and equipment. The non-destructive testing (NDT) services from Salem Design & Manufacturing provide you with a complete Turn-Key solution using well-designed custom machinery by our professional design engineers. As a result, we can help you with complete quality control and asset management.
With a reputation based on a proven track record, we are your complete non-destructive testing provider in the United States that you can trust. Call us today at (234) 231-6840 to find out how our non-destructive testing service can help ensure the safe and efficient operation of your equipment and assets.
Why Choose Us?
We offer you the most effective custom NDT machines that uses the latest methods to investigate the integrity of your parts and other components. Our comprehensive range of NDT technology can help you:
Monitor the integrity of your assets using intrusive or non-intrusive methods
Detect defects and irregularities before they result in severe damage or non-compliance
Non destructive testing (NDT) machines automate from production to final inspection. Customized solutions and Turn-Key systems
We build custom non destructive testing machines for your application. From production to final production to final inspection. Complete turn-key solutions
Eddy Current NDT Testing Machines Custom Built For Flaw Detection, Part Marking, and More. Characterize Metal Surfaces and Sub-surface Flaws Instantly
Save time and money through fast and effective testing of your assets and equipment at every stage of their lifespan
Ensure safe and reliable operation of your components
Our Services Include:
Failure & Damage Analysis
Product Certification
Eddy Current Systems Custom Machines
Eddy Current Testing Solutions
Fast UT Testing
Laser Scanning and 3D Modeling
Happy Clients Leave Reviews Here!

Get Your NDT Machine Machine
Built For Your Application Today!